News
The USDA has issued nationwide waivers which allow school districts and communityorganizations to extend the operation of the Summer Food Service Program into thecurrent...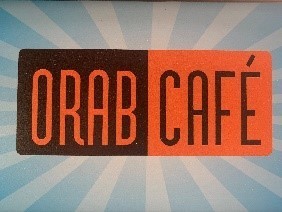 September 10, 2020 Greetings Sheldon Community School Family, I hope this communication finds everyone safe, healthy and well. The Sheldon Community School District...
SEE ALL NEWS
LIVE FEED
Eric Maassen
about 23 hours ago
Orab Volleyball will play at Estherville-LC on Oct. 26th starting at 7:00 PM. Tickets must be purchased online in advance and are available on the Varsity Bound app or website. Tickets may be purchased at the following link: https://tinyurl.com/vnv55enf
Eric Maassen
4 days ago
Those planning to attend the Sheldon football playoff game at Southeast Valley on Friday night will need to purchase a ticket online at https://www.iahsaa.org/tickets/ . There is some construction in the area, so plan accordingly and give yourself extra time if possible.
Eric Maassen
15 days ago
Sheldon is set to host 3A Volleyball Regional Quarterfinal action on Monday, Oct. 18th vs. Okoboji starting at 7:00. As many of you are aware, the IHSAA (boys association) required online ticketing for all post-season events last year through Hometown Ticketing. The IGHSAU (girls union) is requiring some form of online ticketing this fall.
We have chosen to use Hometown for the girls games we host this year to match up with what will be required for the boys postseason games. Please note, other schools may choose to do ticketing through Varsity Bound or other programs.
You are able to order tickets now, by going to this link https://sheldonschools.hometownticketing.com/embed/all
Just a reminder, there will be no passes accepted for this game or other postseason events. We will NOT have a cash option available at the door, all tickets must be purchased online.
Tickets for our Regional Semi-Final should we advance will be available the morning of Oct. 19th. Contact the HS office if you have any questions
Eric Maassen
about 1 month ago
With the potential of weather moving in a little later, Cross Country at West Lyon will run at the following times:
4:30- JV/V Girls
5:00 - JV/V Boys
5:30 MS G/B
SEE ALL POSTS