Kindergarteners enjoy being creative. #LeadOn #orabs #sheldonorabs #kindergarten #sheldon #elementary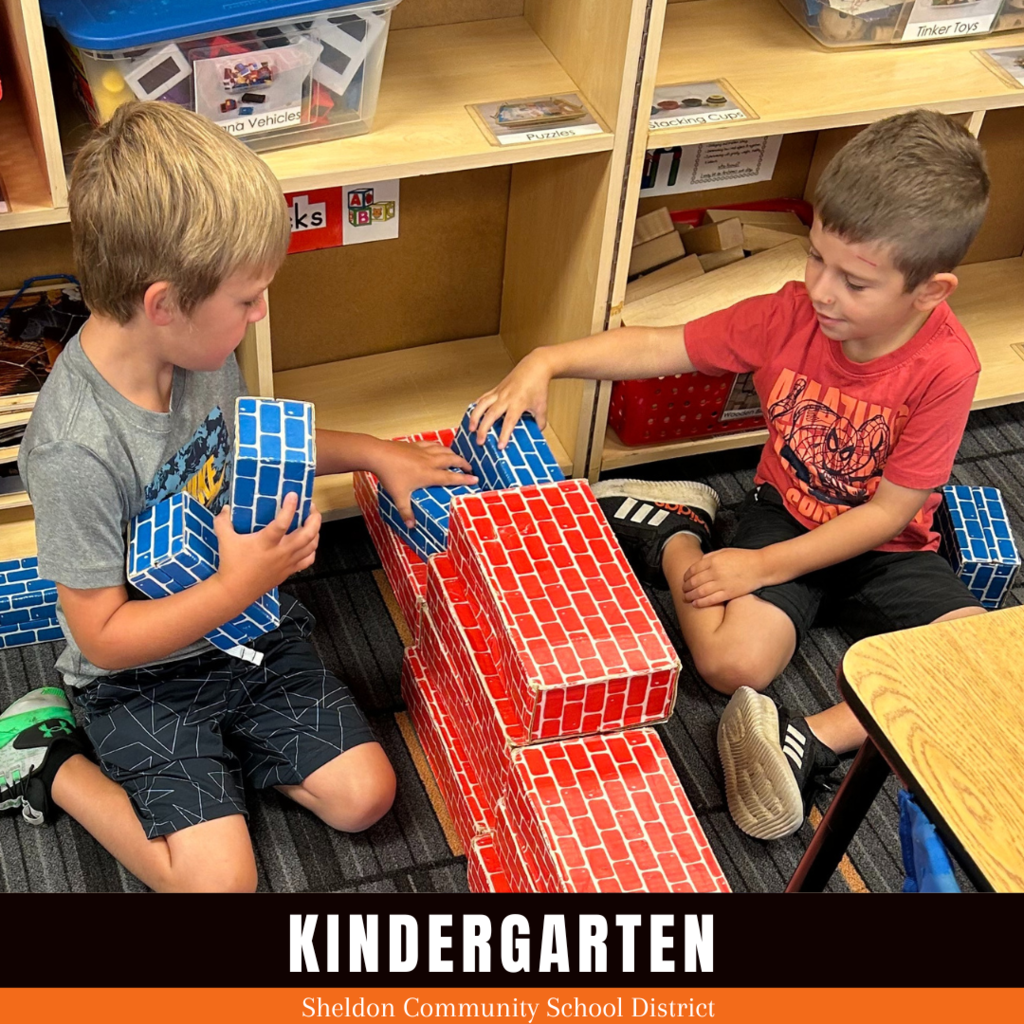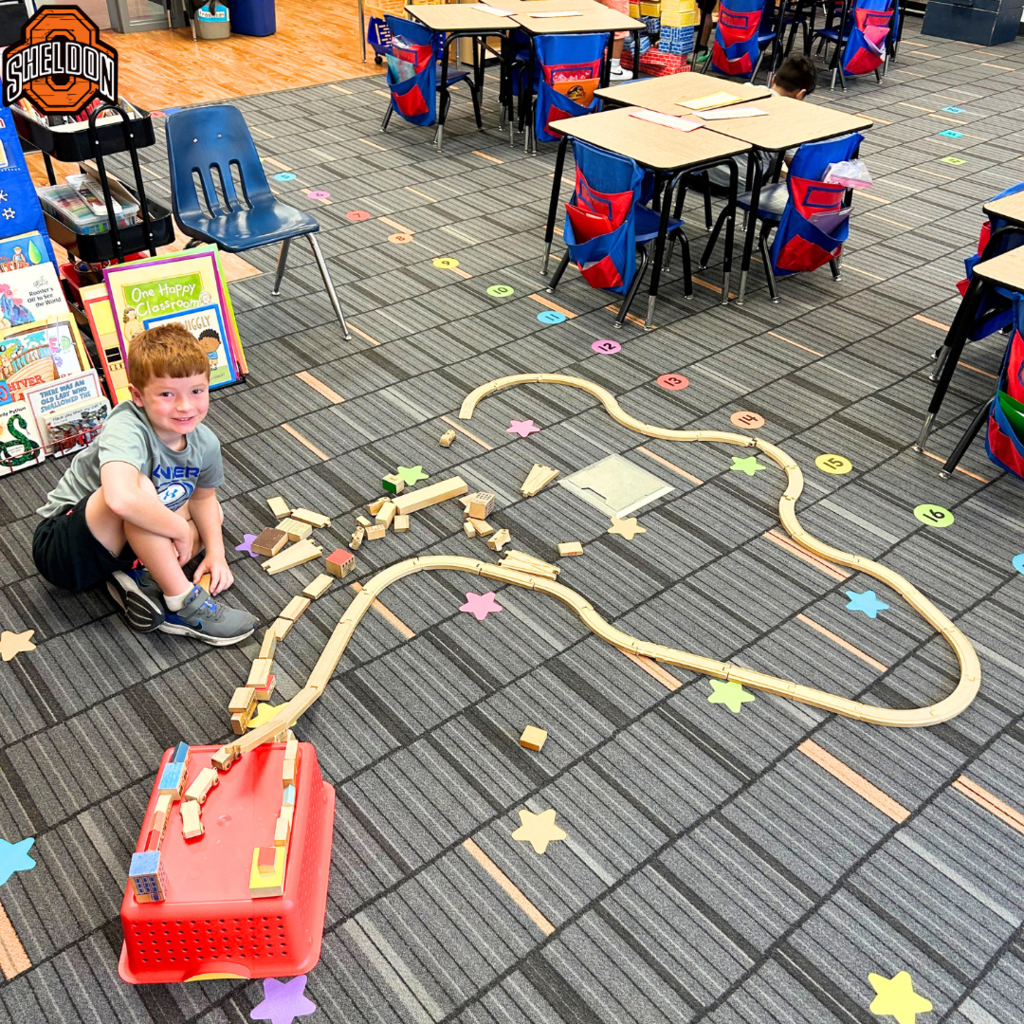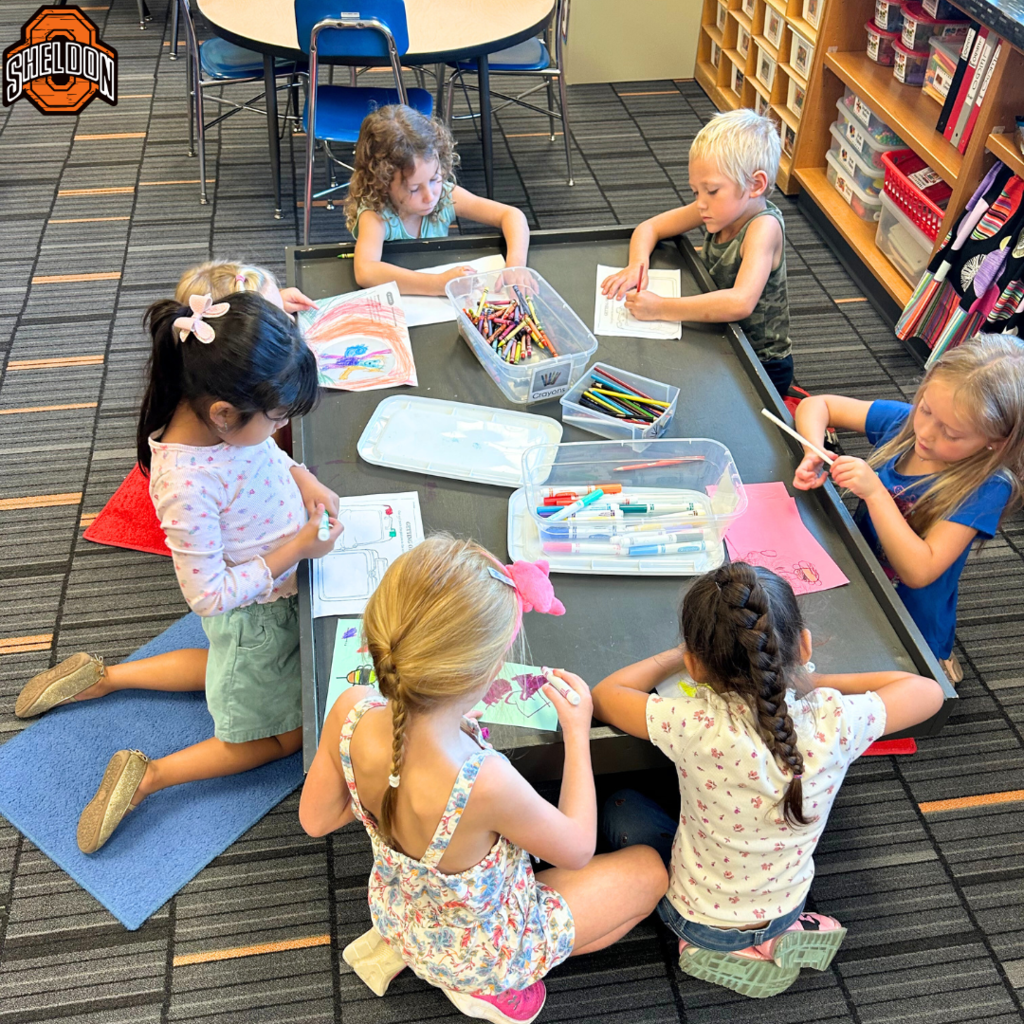 Preschool students are learning about Mat Man this week and how to draw people! They listened to the song and worked together to build their own Mat Man. They did such a great job! #LeadOn #orabs #sheldonorabs #matman #preschool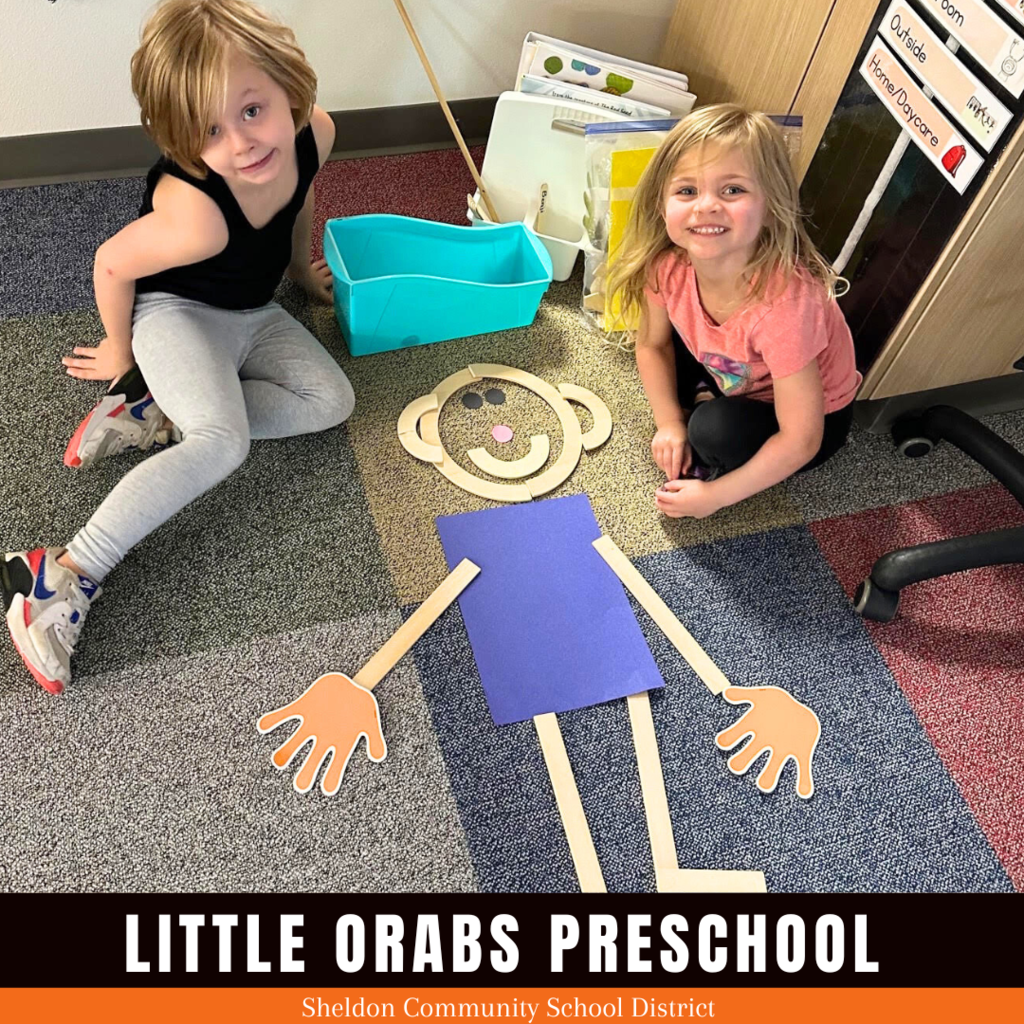 On Wednesday, members of the SHS Student Leadership Team attended the Student Council Officer Training at MVAOCOU High School. The day included interactive leadership activities and collaboration with Student Council members from five other Northwest District Schools. It was a great day for our students to meet other leadership teams and learn more about being a leader in the school! #LeadOn #orabs #leadership #studentcouncil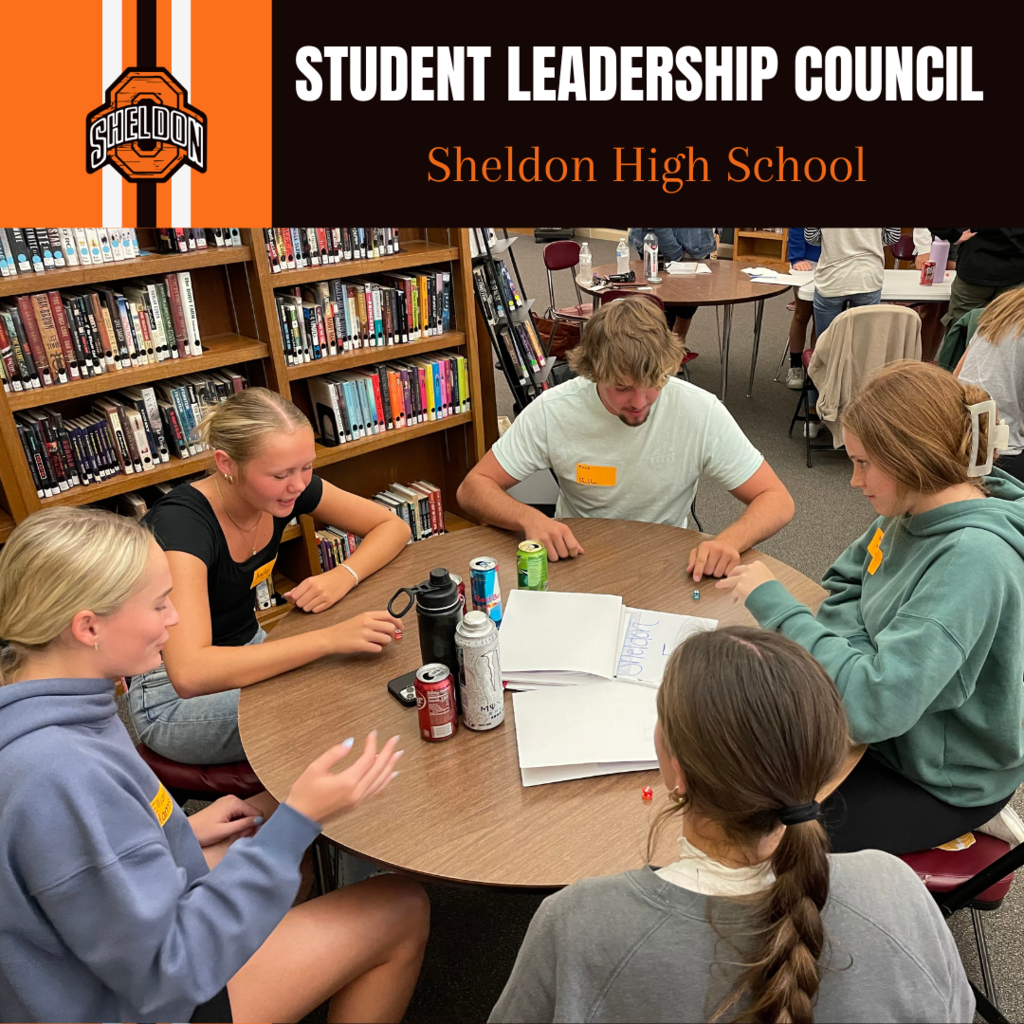 🌟 Support the Sheldon High School Spanish Club Fundraiser! 🌟 Hola, Sheldon Community! The Sheldon High School Spanish Club is gearing up for an exciting adventure next summer—a trip to Mexico! To make this dream a reality, we need your support, and we have a fantastic way for you to show your ORAB pride while doing it! You can help us and show your support for the Sheldon Orabs by having an ORAB logo painted (or re-painted) on your driveway or simply by making a donation. Here's how you can get involved: 📝 How to order an ORAB logo for your driveway: Fill out the form that is linked here:
https://drive.google.com/file/d/165z3NBXVyP4dBLKdO4tiMQmoWHsB8aZh/view?usp=sharing
Attach your check made payable to the Spanish Club. Give the form and check to any Spanish Club Member or drop it off at the high school. 📅 Orders due by September 15! Don't miss out! 📌 Contact Lori Richards for more information: 📧 Email:
lori_richards@hotmail.com
📞 Phone: 712-344-0028 🏠 Address: 913 Roosevelt Ave., Sheldon, IA 51201 Your support means the world to us, and every contribution gets us one step closer to exploring the vibrant culture and language of Mexico. Let's come together as a community to make this adventure possible for our students! Gracias! #LeadOn #SheldonSpanishClub #Fundraiser #SupportOurStudents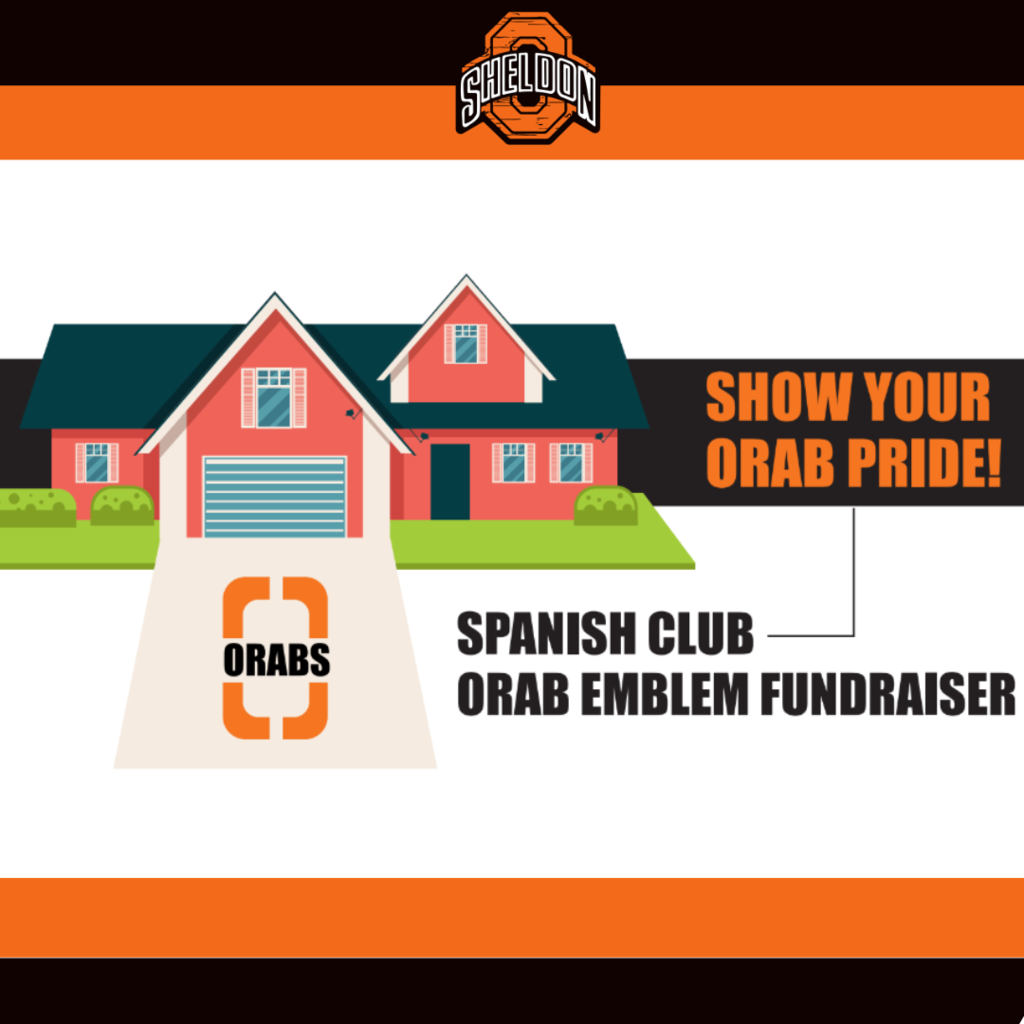 Practice makes perfect! 7th graders used a variety of strategies to practice their number sense this week to prepare for their upcoming math test. #LeadOn #orab #sheldonorabs #math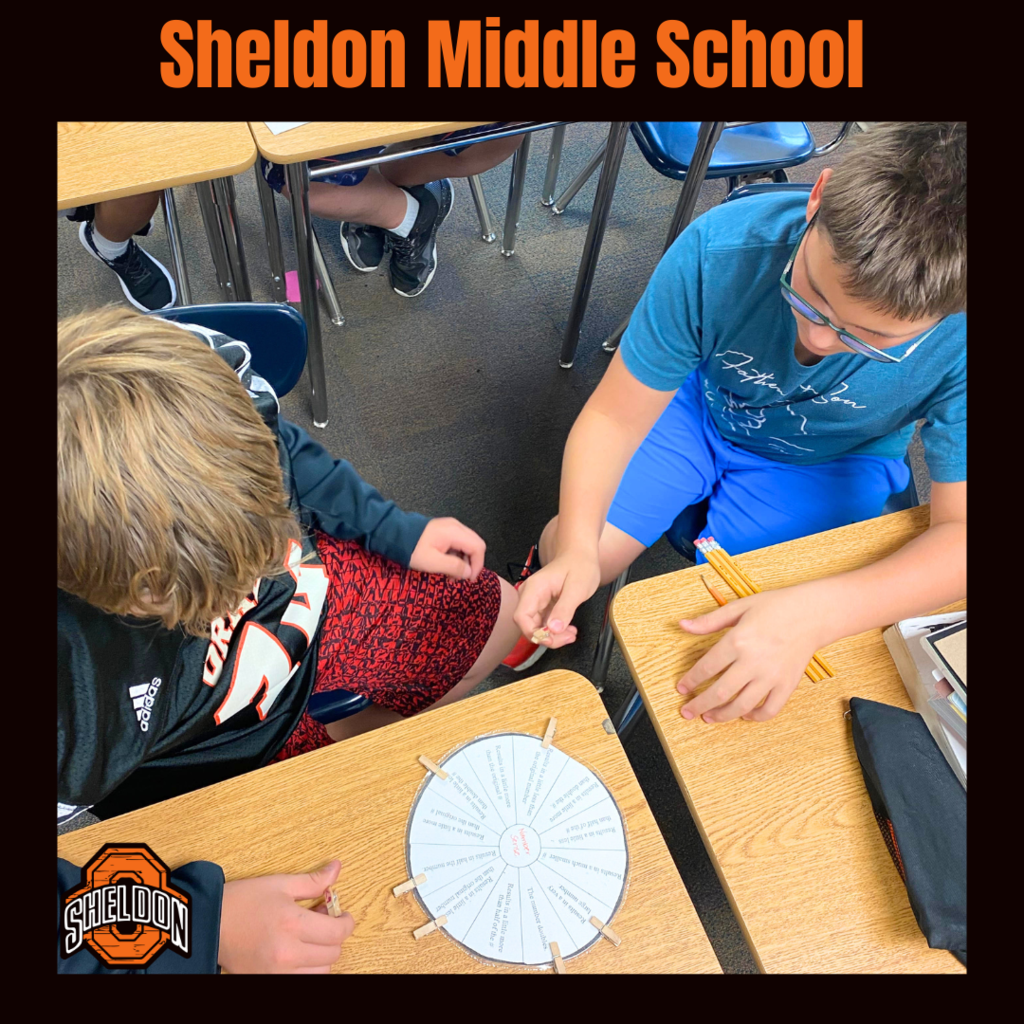 Picture day is coming. Reminder that school pictures will be on Friday, September 15. #LeadOn #orabs #sheldonorabs #pictureday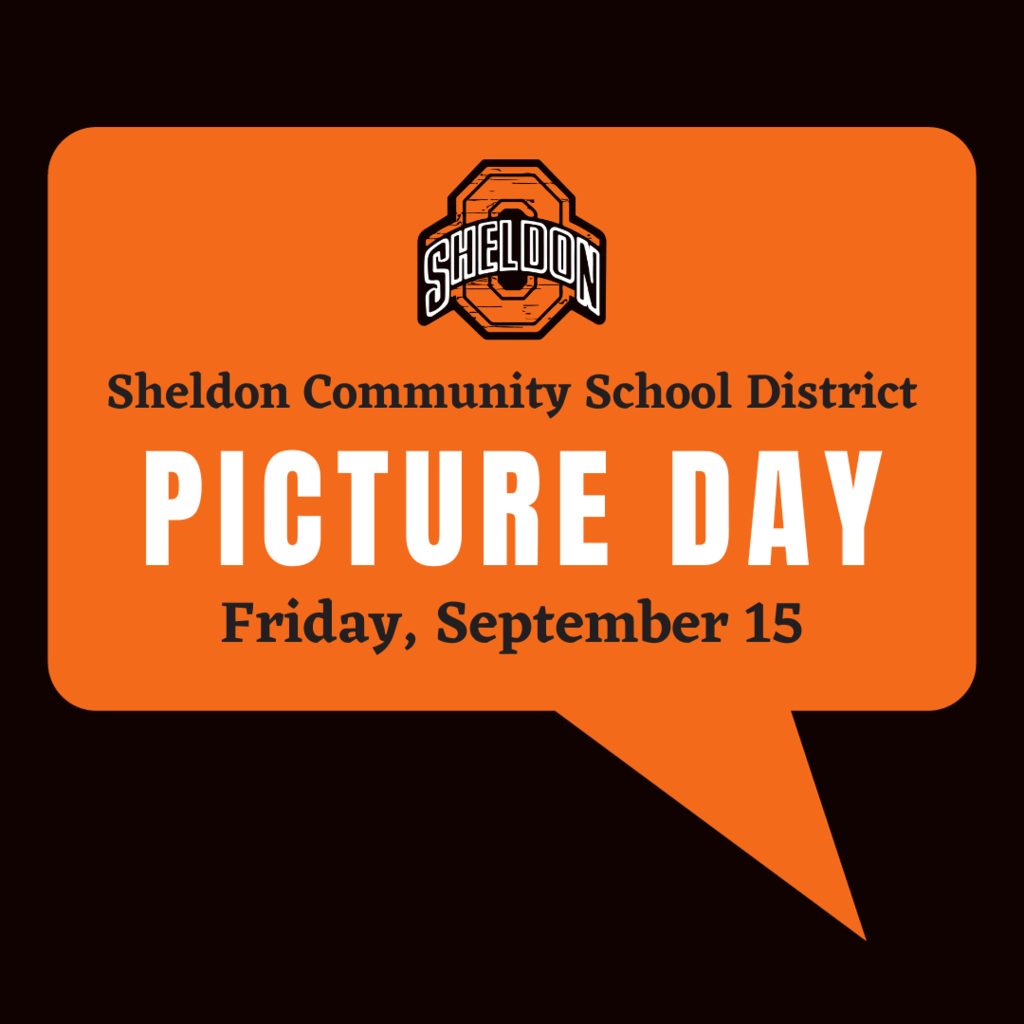 Reminder: Homecoming T-shirt order forms are due by noon tomorrow, Thursday, September 14. Los formularios de pedido de camisetas de Homecoming deben entregarse mañana, jueves 14 de septiembre, al mediodía. #LeadOn #orabs #sheldon #homecoming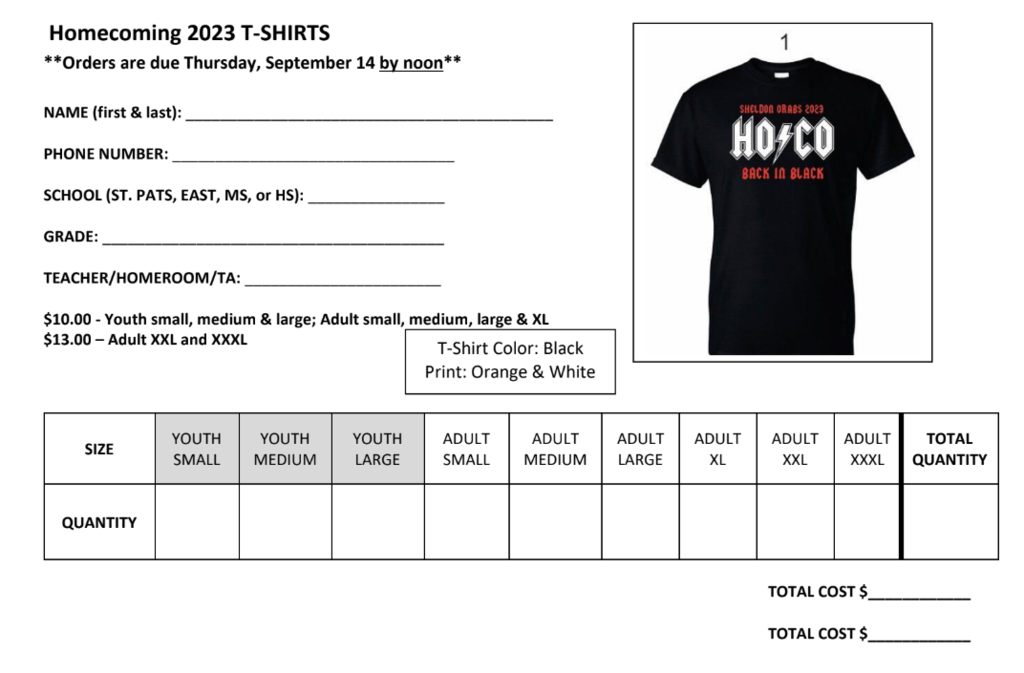 Outdoor classroom days are the best! Thanks to the O'Brien County Prairie Heritage Center for hosting the 6th graders from Sheldon Middle School for a day of outdoor learning. #LeadOn #orabs #sheldonorabs #outdoorclassroom #learning #middleschool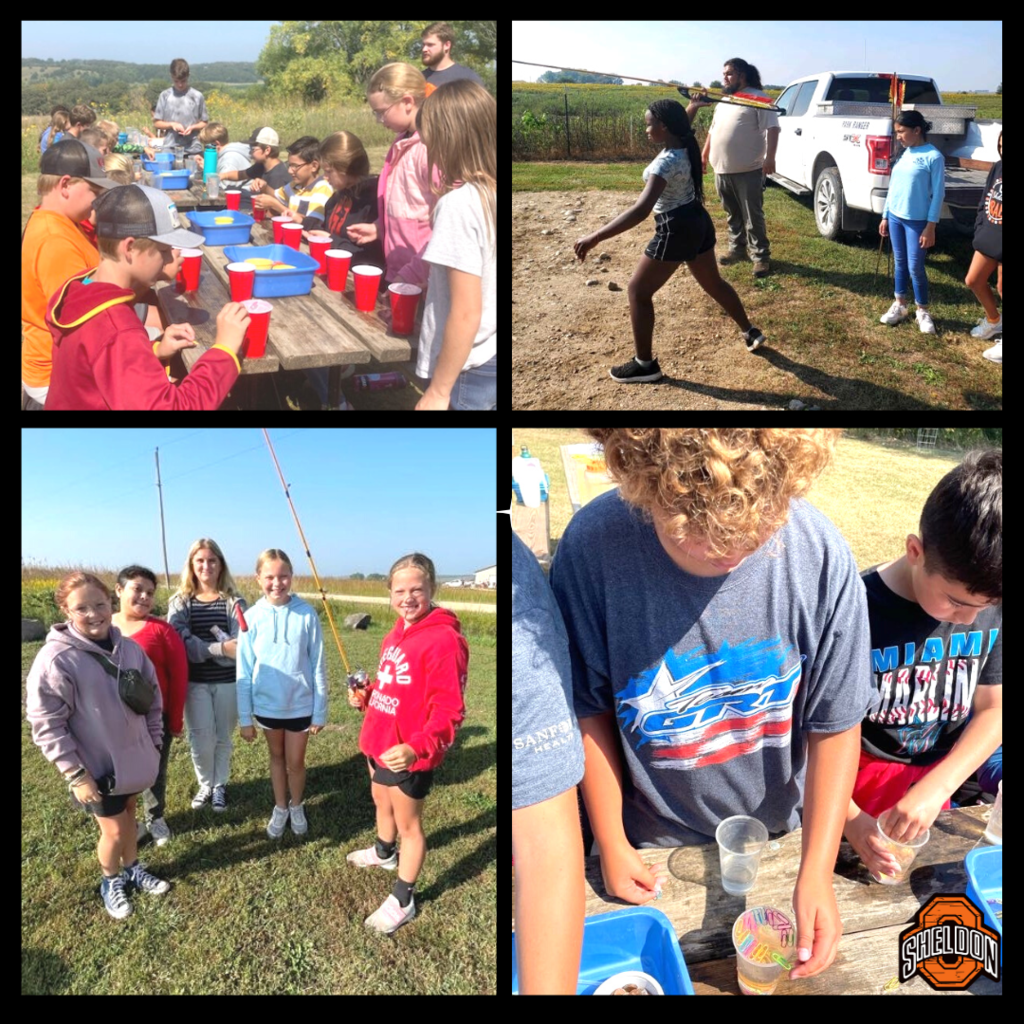 The Orab Music Boosters will be hosting a Tailgate Supper this Friday night before the home football game from 5:30-7:00 pm at Orab Field. They will be serving hamburgers, chips, cookie, and water for $8. Come out and let the Music Boosters do the cooking tonight. #LeadOn #orabs #sheldonorabs #musicboosters #tailgatesupper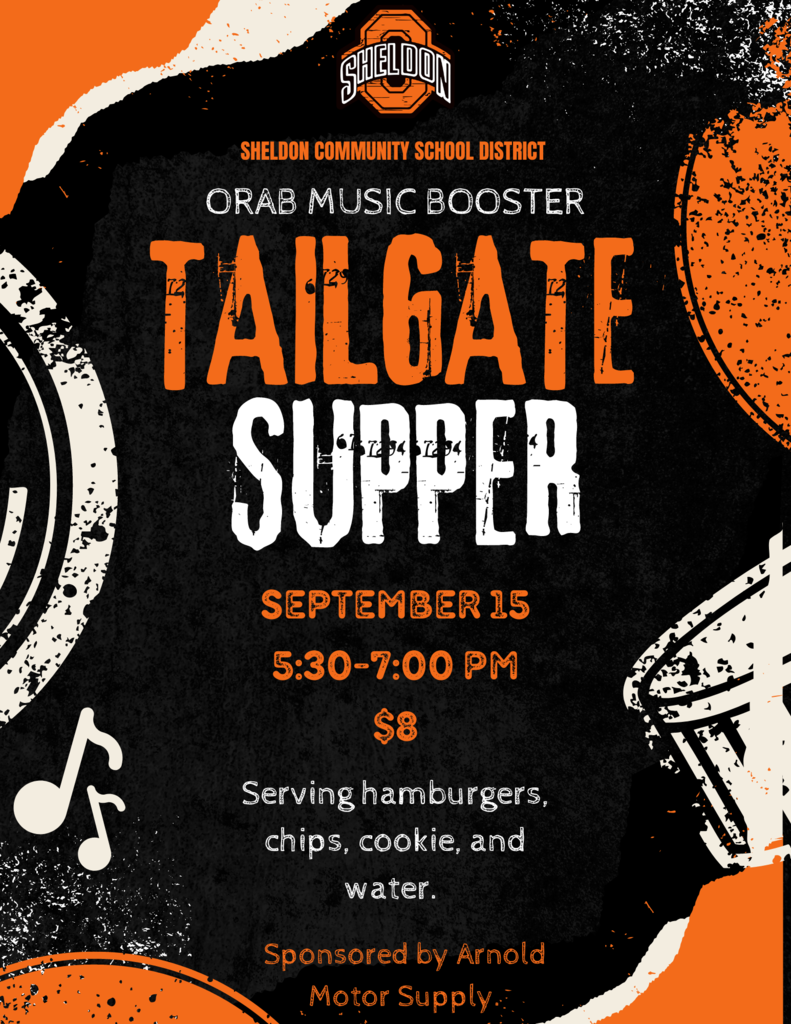 Sheldon Community School District - Teaching, Nursing, Coaching, and Support Positions Available! Are you passionate about education and dedicated to making a positive impact on the lives of students? Join our team at Sheldon Community School District, where we are currently seeking highly motivated individuals for various positions within the district. Teaching Positions: Middle School Special Education Teacher - We require Strat I or II licensure. High School Special Education Teacher - Preferred Strategist II: ID licensure. School Nurse: District School Nurse - This position offers 36 hours per week. School Secretary: East Elementary School Secretary - Join our administrative team at East Elementary. Coaching Positions: Head Girls Track Coach - Lead our dedicated athletes to success. Middle School Girls Track Coach - Inspire young talent in track and field. Middle School Girls Soccer Coach - We need two coaches to guide our middle school soccer teams. Middle School Boys Soccer Coach - We also need two coaches for our middle school boys' soccer teams. Paraeducators: (2) East Elementary Special Education Paraeducators - $14.50/hour for 6.5 hours. East Elementary EL Paraeducator - $14.50/hour for 6.75 hours. Middle School Paraeducator - Join our team and make a difference. High School Paraeducator - Support students in their educational journey. Custodians: Substitute Custodians - Starting wage is $15/hour. Food Service: (2) High School Lunchroom Positions - Work 2.5 hours a day at a rate of $15/hour. Substitutes - Starting wage for substitutes is $15/hour. Application Process: Apply online through IowaWORKS.gov or reach out to the Superintendent's office at Sheldon Community School District, located at 1700 E. Fourth Street, Sheldon, IA 51201. At Sheldon Community School District, we are committed to providing quality education and support services to our students. Join our team and become part of our mission to empower and inspire the next generation of leaders. Your dedication and expertise are essential to our success. Apply today and make a difference in the lives of students in our community.

4th graders at East Elementary learned about the events that happened on 9/11 in various classes today. In art class, they each worked on a section of a 9/11 remembrance mural. Each 4th grader had a different part of the mural and when they all put them together, this is how it looked! #LeadOn #orabs #sheldonorabs #9/11 #neverforget

This week at Sheldon Community School District. Reminder, School Picture Day will be on Friday, September 15. #LeadOn #orabs #sheldon #sheldonorabs

Lab Safety is one of the most important things to go over at the start of the year in Mr. Gude's Science Class. 7th and 8th graders have spent some time this week going over basic lab procedures, safety, and location of many of the items in the lab in preparation for the different labs that will be done this year in science. #LeadOn #Orabs #sheldonorabs #science #learning #STEM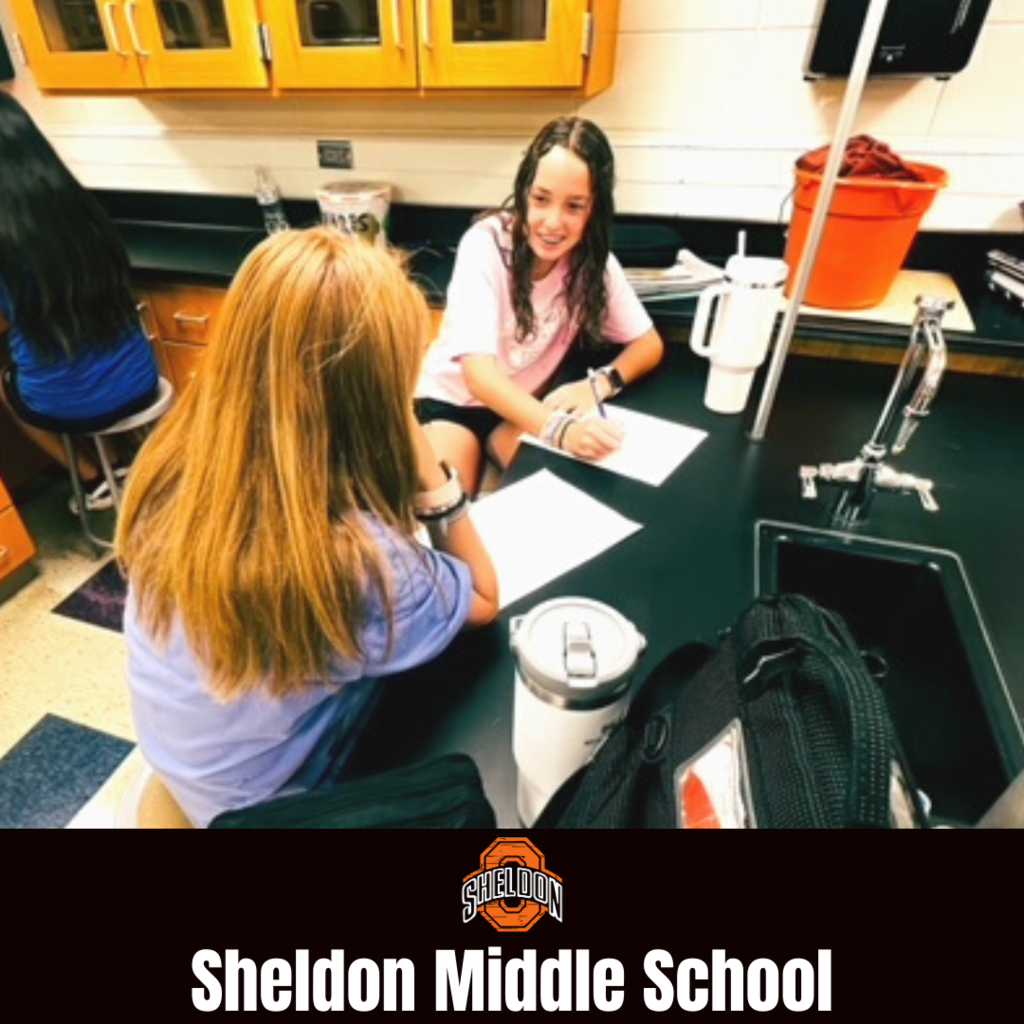 Senior, Gerardo Vieyra, has been an amazing student helper at the middle school to start the year! He has been helping Mrs. Cabrera in the art room during one class period a day. Here he is working on a orange and black display getting ready for Homecoming in a few weeks! #LeadOn #orabs #sheldonorabs #studenthelpers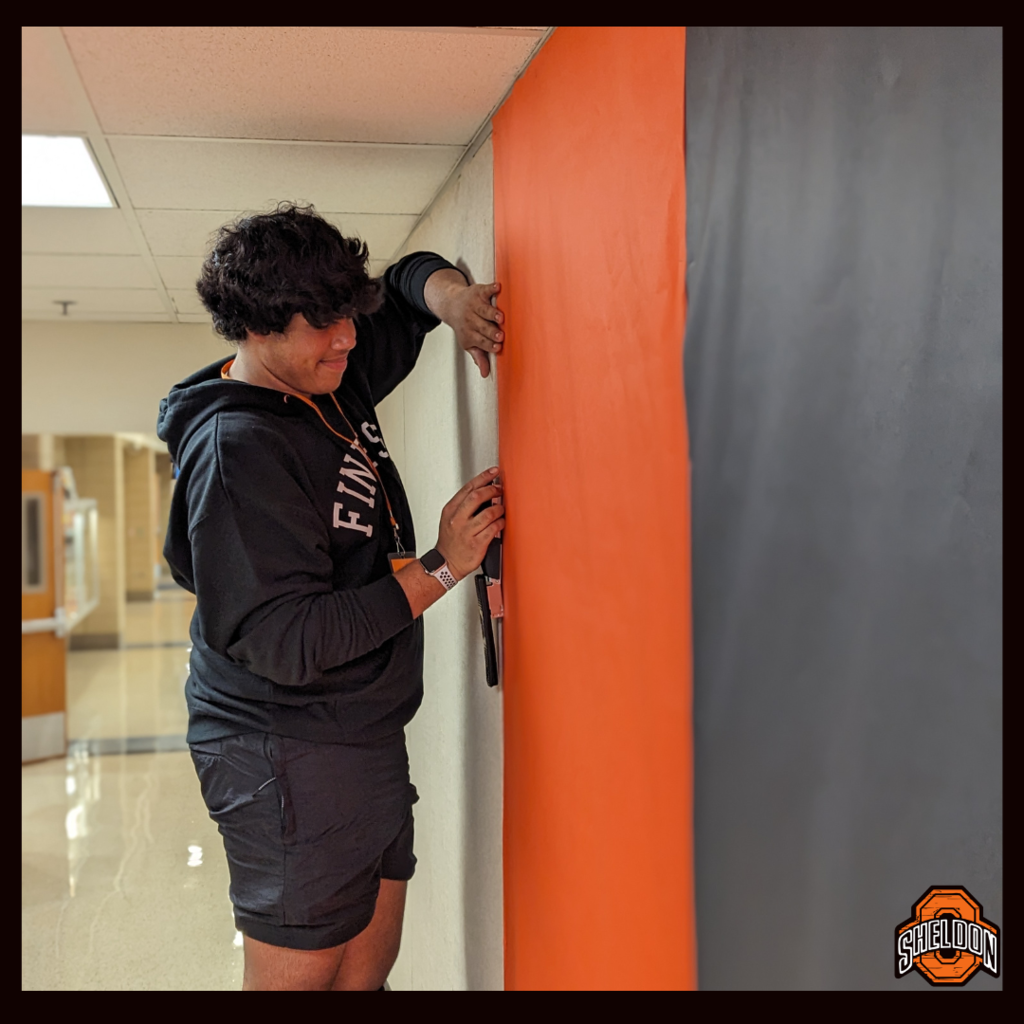 Are you team Iowa State or team Iowa Hawkeyes? With the big instate rivalry game coming up, students and staff are invited to wear their favorite team colors on Friday, September 8. #LeadOn #orabs #iowa #iowastate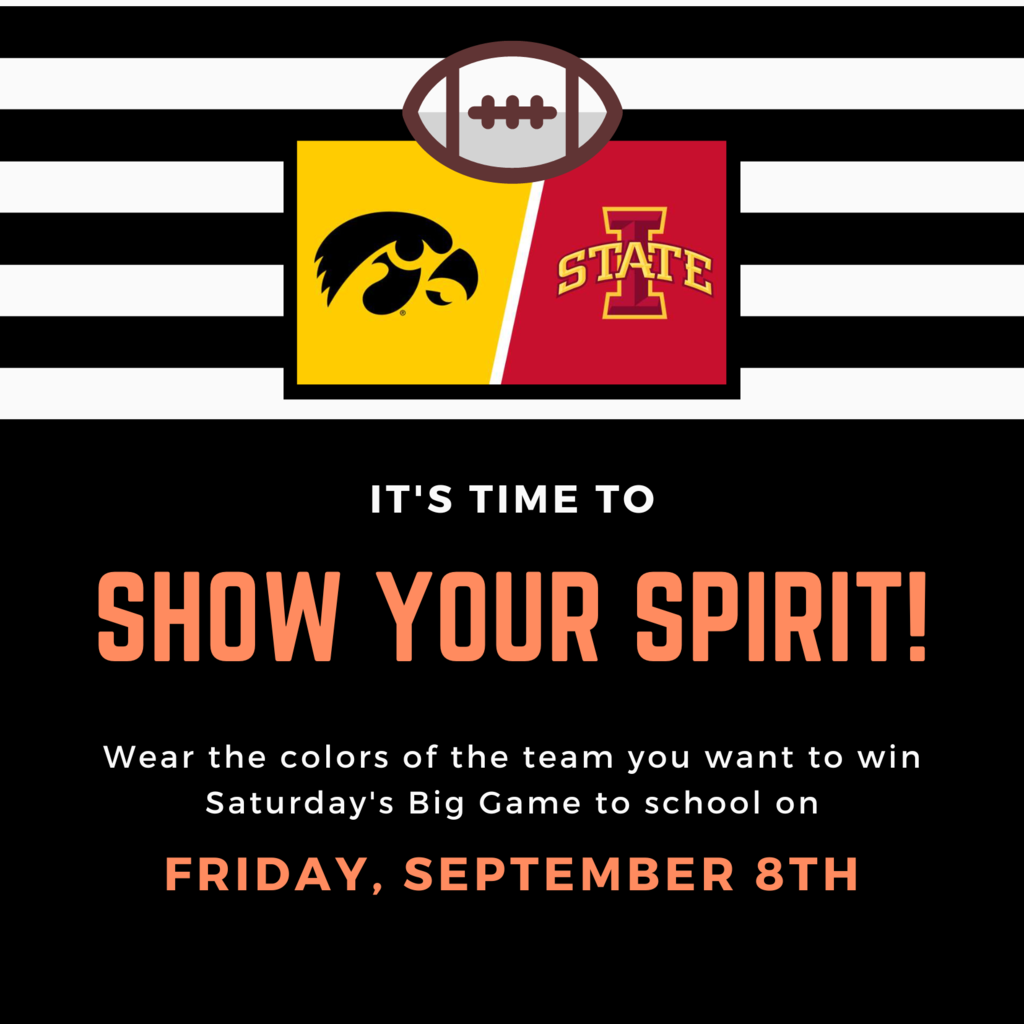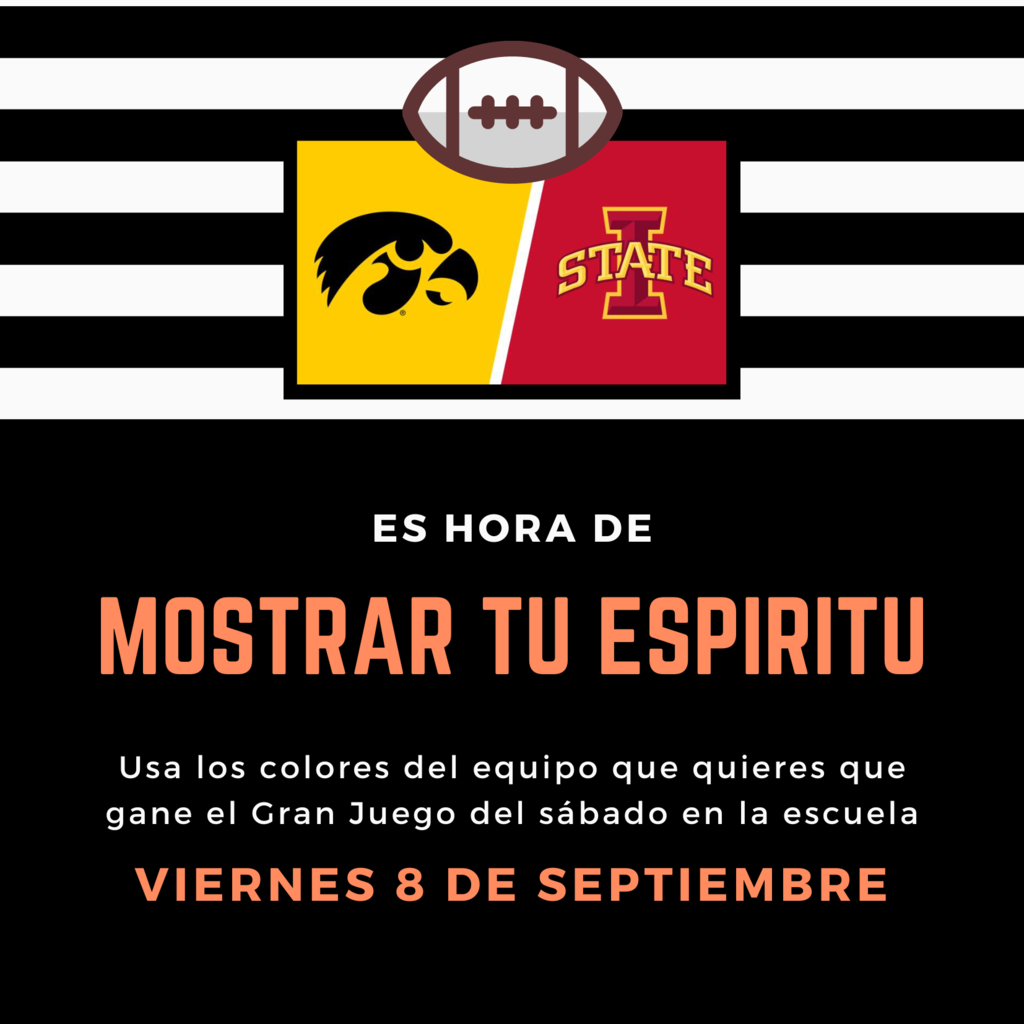 2nd grade students in Mrs. Fischer's class are bringing out their creativity as they work on their "All About Me" folders! *photo and image created by our High School Mass Media Student- Heather Honkomp* #LeadOn #OrabNation #sheldonorabs #elementary #allaboutme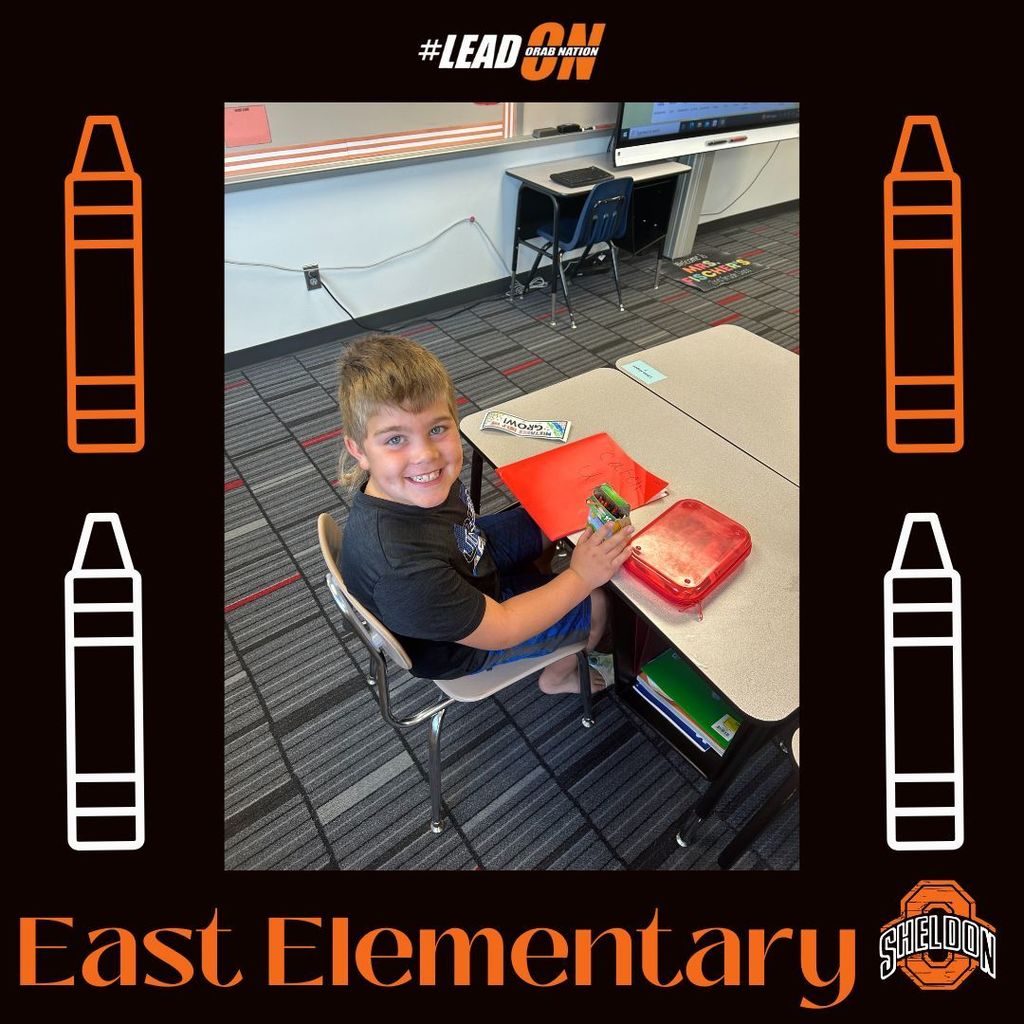 Get your Homecoming 2023 shirts ordered soon! Students will be coming home with homecoming order forms this week. Please have these filled out and turned into the school offices by Thursday, September 14th by noon! Homecoming will be the week of September 25-29. #LeadOn #Orabs #sheldonorabs #homecoming #hoco #backinblack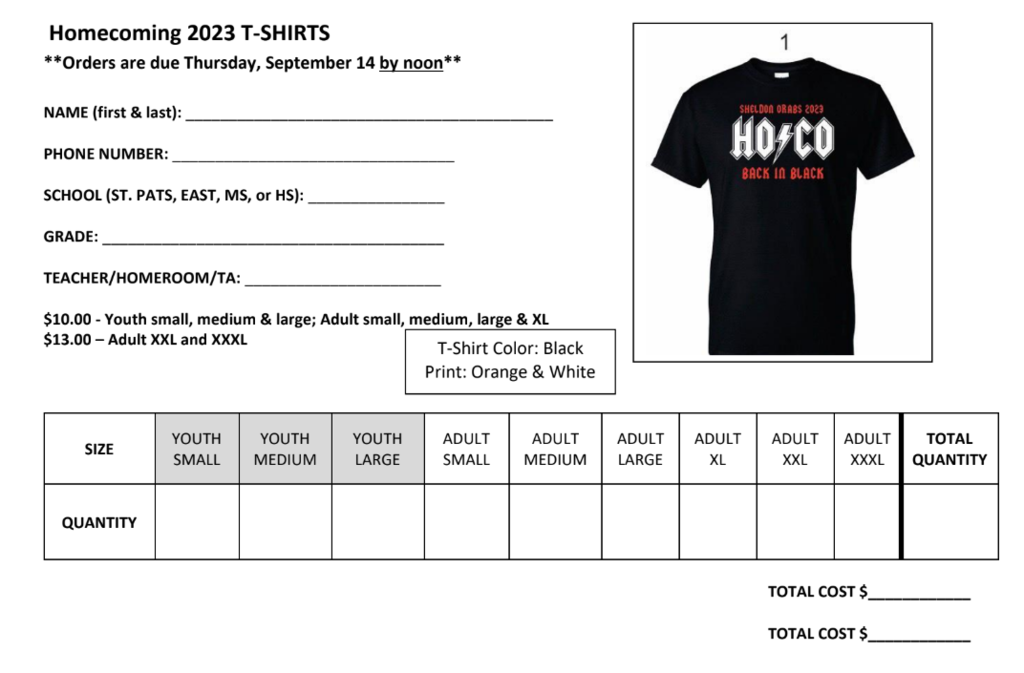 Freshman students are making connections through hands on learning. English 9 students are participating in an hexagonal thinking activity after reading the short story, "The Lottery" by Shirly Jackson. Students had to arrange key concepts from the story on each tile and place related tiles next to each other, essentially building a web of connections that would then help them explain relationships in the story. #LeadOn #orabs #sheldonorabs #thelottery #shortstories #english9

The next home game is Friday, September 15 and the Orab Music Boosters will be hosting a Tailgate Supper before the game to cover your supper plans for the night. Be sure to attend and support the Orab Music Boosters! #LeadOn #orabs #sheldonorabs #musicboosters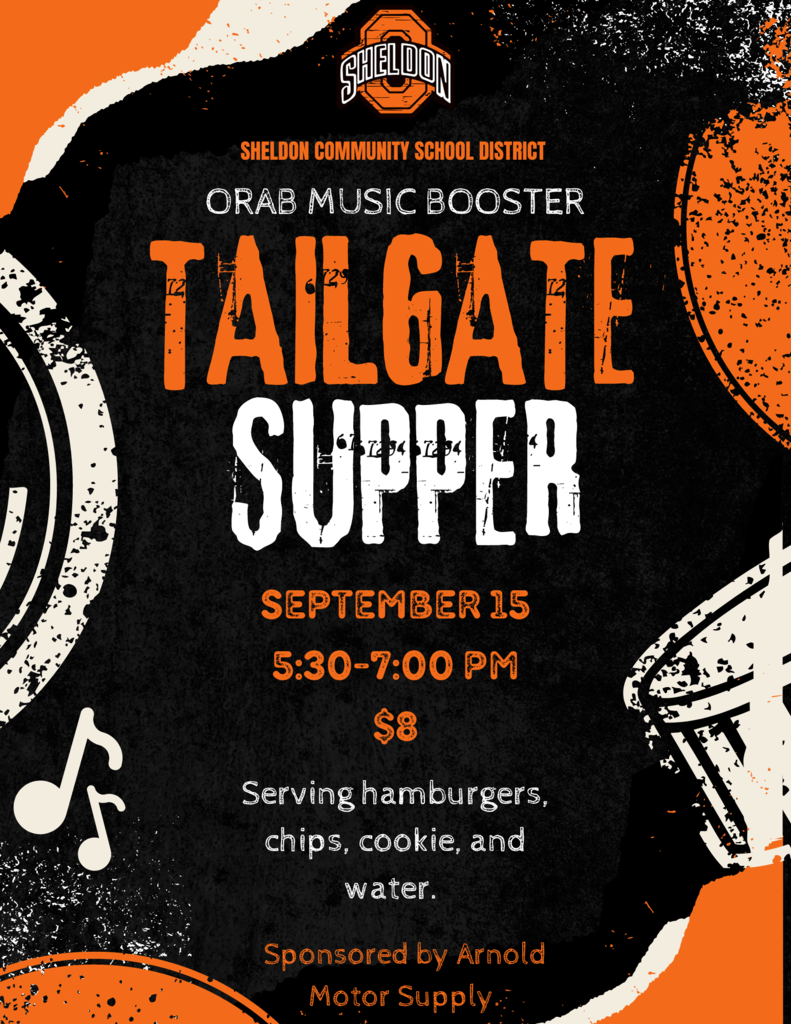 Orabs love reading! Today our students celebrated National Read A Book Day with some of their favorite books. #LeadOn #orabs #sheldonorabs #reading #sheldonorabsreading #nationalreadabookday