Congratulations to our science fair winners! What an awesome night of learning. So proud of all of our students!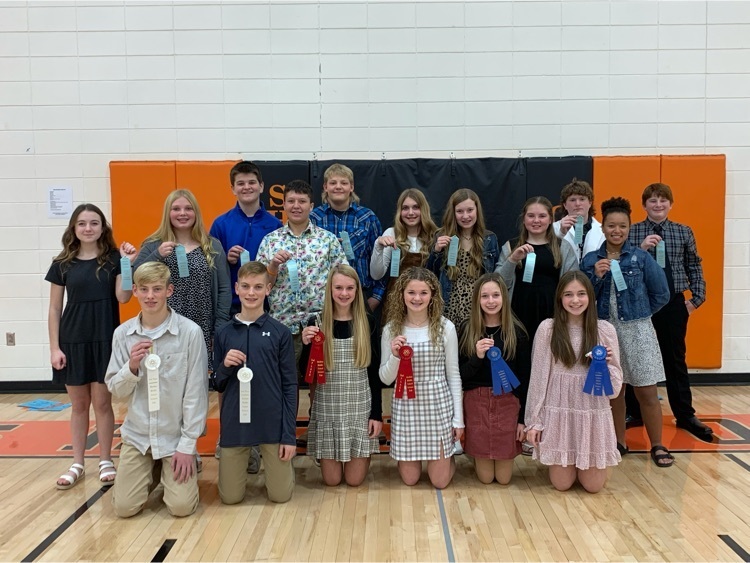 A BIG THANK YOU to all our parents, extended family, students, and friends of the Sheldon Community School District for your support of our Sheldon Middle School Book Fair. Your purchases help us purchase new books and supplies for our school libraries.

It's the last night of the Middle School Book Fair. Shop tonight till 8:00 pm or online till Nov. 14th. Online orders shipped direct to home with free shipping on book-only orders over $25. All purchases support our schools.
https://www.scholastic.com/bf/sheldonschool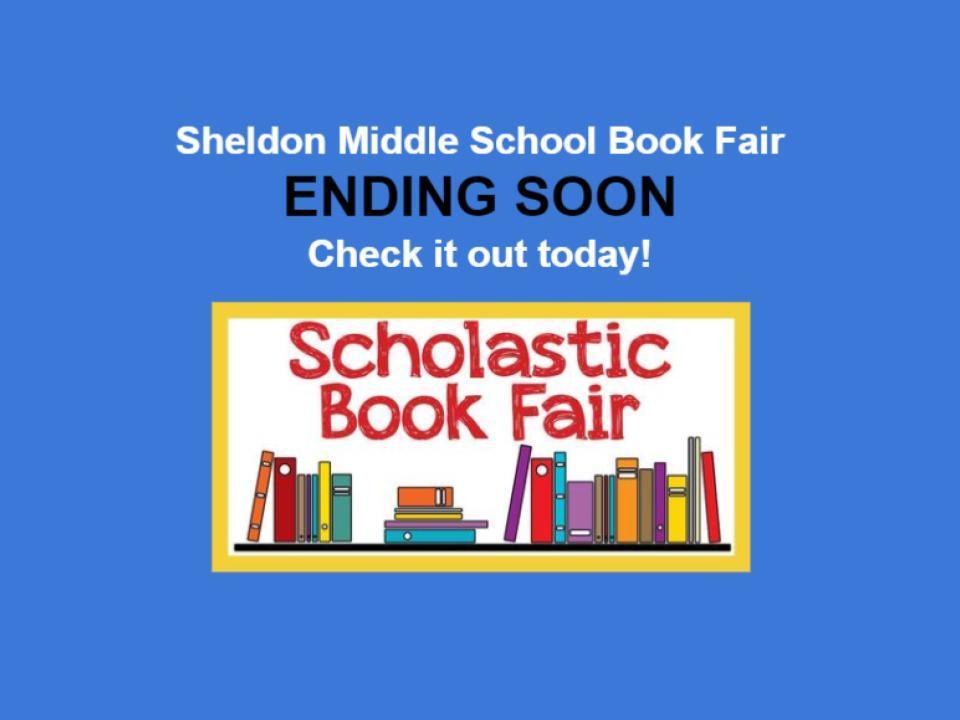 Reading matters, you can help, buy books for your home library. Shop Book Fair @ the MS until Nov. 11 or online thru Nov. 14. Online orders shipped direct to home on book-only orders over $25. All purchases support our schools.
https://www.scholastic.com/bf/sheldonschool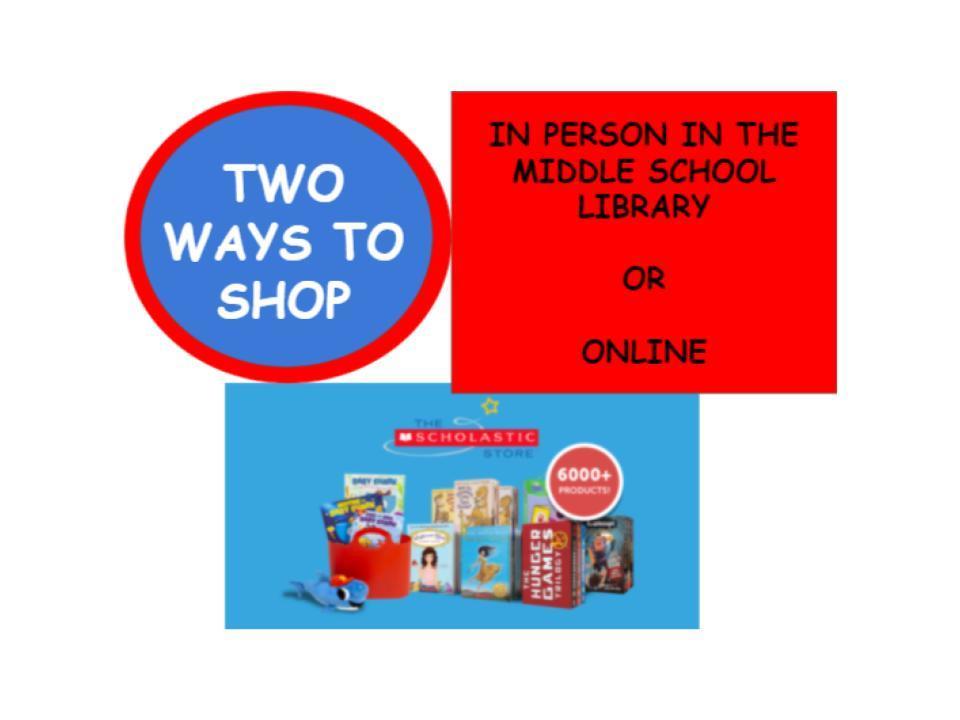 MS Book Fair is open! Nov 8-11, MS Library @ conferences or Online ends Nov. 14th. Empower kids, browse or choose books.
https://www.scholastic.com/bf/sheldonschool
Online orders ship free on book-only orders > $25. All purchases support our schools.

The Sheldon Middle School Book Fair is both in person and online this year. Support our schools and help your child discover new books, favorite characters and authors, complete series, and more. Stop by next week or visit online at:
https://www.scholastic.com/bf/sheldonschool
State Volleyball shirt order are available to pick up in the HS Library until 4:15 today. More information on times to pick up over the weekend or Monday to come.

East Elementary students enjoyed donuts with the varsity volleyball team this morning!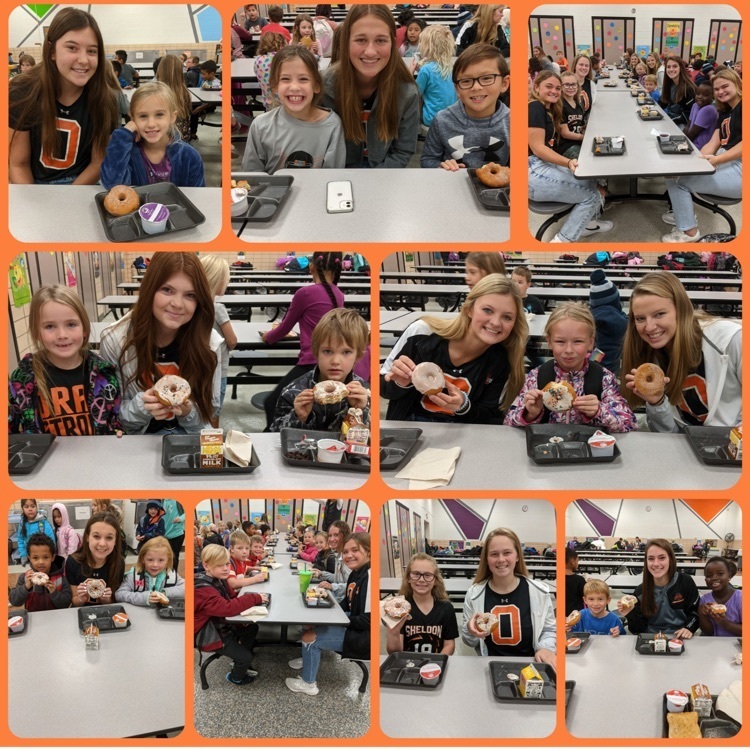 The Orab Music Boosters will again be sponsoring Holiday Tablescapes Gala at the Crossroads Pavilion on Nov. 19th! Tickets can be purchased at the locations listed in the image included until Nov. 12 for viewing, a meal and dueling pianos to end the night!
Orab Volleyball will play at Estherville-LC on Oct. 26th starting at 7:00 PM. Tickets must be purchased online in advance and are available on the Varsity Bound app or website. Tickets may be purchased at the following link:
https://tinyurl.com/vnv55enf
Those planning to attend the Sheldon football playoff game at Southeast Valley on Friday night will need to purchase a ticket online at
https://www.iahsaa.org/tickets/
. There is some construction in the area, so plan accordingly and give yourself extra time if possible.
Sheldon is set to host 3A Volleyball Regional Quarterfinal action on Monday, Oct. 18th vs. Okoboji starting at 7:00. As many of you are aware, the IHSAA (boys association) required online ticketing for all post-season events last year through Hometown Ticketing. The IGHSAU (girls union) is requiring some form of online ticketing this fall. We have chosen to use Hometown for the girls games we host this year to match up with what will be required for the boys postseason games. Please note, other schools may choose to do ticketing through Varsity Bound or other programs. You are able to order tickets now, by going to this link
https://sheldonschools.hometownticketing.com/embed/all
Just a reminder, there will be no passes accepted for this game or other postseason events. We will NOT have a cash option available at the door, all tickets must be purchased online. Tickets for our Regional Semi-Final should we advance will be available the morning of Oct. 19th. Contact the HS office if you have any questions
With the potential of weather moving in a little later, Cross Country at West Lyon will run at the following times: 4:30- JV/V Girls 5:00 - JV/V Boys 5:30 MS G/B
9/JV volleyball tonight vs. Boyden-Hull will be on one net, 9th then JV then Varsity. Tentative start times are listed below. 5:30-9th 6:15-JV 7:15 Varsity
SMS Teachers are so ready to see our kids on Monday!!!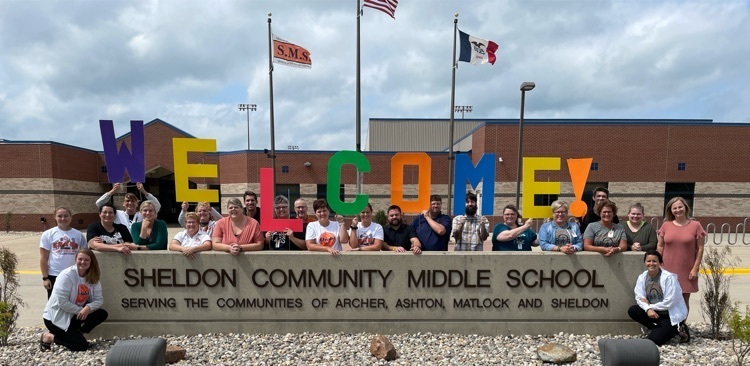 Orab Volleyball will hold an intrasquad scrimmage tonight in the HS gym starting at 5:00 or shortly after. Varsity will begin the scrimmage with 9/JV playing after the V. Bring a sports drink for our team members to get into the contest! Live feed at
https://bit.ly/3y4fabq
Due to the projected weather this afternoon, our football scrimmage will now be at West Sioux starting between 6:30 and 7:00 weather permitting. The bus will leave at 5:00. Football will also take press day pictures at 4:00 in the HS gym.