EXISTING STUDENTS
Please sign into your campus portal and find the Online Registration under more. Please read the FEES section below this image.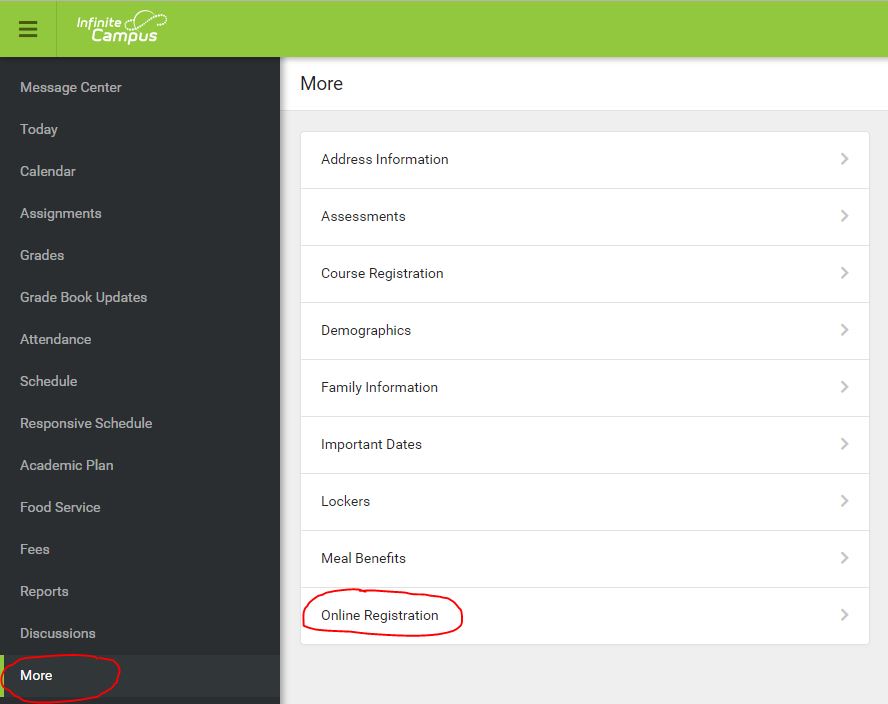 FEES/FOOD SERVICE
After you are done registering your kids you can go back to your parent portal and pay for optional fee items (Milk/Juice, Device Insurance, or Activity Passes) and/or add money to your lunch account. Please use the following links to assist you with these processes.
NEW STUDENTS
Parents with students that are new to the district will use the following link to register your kid(s). After you register your kids and sign up for a Parent Portal account you will be able to add lunch money and/or pay for optional fees like shown above.
If you have an email address: https://iacloud1.infinitecampus.org/campus/OLRLogin/sheldon
If you don't have an email address: https://iacloud1.infinitecampus.org/campus/OLRLoginKiosk/sheldon
These instructions should help you with the registration process if you have any questions. OLR Instructions