WELCOME FROM THE SUPERINTENDENT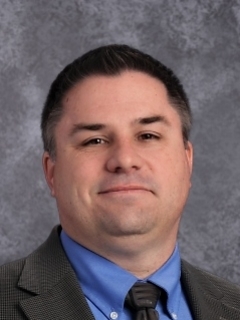 Welcome to the Sheldon Community School District
Our school takes great pride in providing a high-quality educational environment that also provides our students with endless opportunities in the fine arts, athletics, and leadership opportunities. Simply stated, we offer it all.
Are you interested in the fine arts … we produce multiple school year performances, and offer the only Summer Theater program in the State of Iowa, which produces six (6) shows every summer and have been doing so for 50 years! In addition, our Jazz Choir has won multiple state titles in recent years and we consistently have 30+ students qualifying for State Speech. Add to this list our band program, which is always considered one of the top programs in the state, and you can quickly see the Sheldon Fine Arts programs are truly outstanding!
If athletics are more your speed … our student-athletes understand the meaning of teamwork and commitment, which has resulted in many individual and team state qualifiers. Our student-athletes have tremendous opportunities to compete at the local and state level, and perhaps no one exemplifies competing at the highest level more than our three (3) former student-athletes that competed in the Olympics. Yes, that is correct, Sheldon is proud to claim three Olympians in our alma mater. While our athletic programs are highly competitive, we take great pride in finding a spot for every student-athlete that wants to compete and be a part of a team.
High quality academic programs, supported by outstanding fine arts and athletics, with a focus on building leadership capacity in our students and staff, has helped Sheldon to produce countless grads who have gone on to be successful lawyers, business leaders, medical professionals, politicians, and most importantly … the good, honest and hardworking people you meet in the streets on a daily basis. Every Sheldon graduate is someone special, with the skills to make a positive impact in the world.
If you want to develop your whole self and become the best person you can be, then we welcome you to the Sheldon Community School District.