EDIT MAIN
Seniors! Don't miss out on Scholarship $$!
Check out the scholarships listed under High School - Guidance - Scholarships
guidance Office 2020-21
Due to the current pandemic, you are required to wear a mask when you meet with Mrs. Bosma. Only 1 student will be allowed in her office at a time. One student may wait outside her office, in the Guidance Office waiting area.
---
Transcript Request
Seniors, if you have applied to a college/university/technical school, please fill out the Transcript Request form. Mrs. Bosma and Mrs. St. Clair will be notified. We'll mail your official transcript, which includes your ACT scores, to the requested school.
Note to students: If you need a transcript for a scholarship application, please note that on your request. I can email your transcript to you, or you may pick it up in our office. - Mrs. St.Clair
Link to Transcript Request: Transcript Request Form
---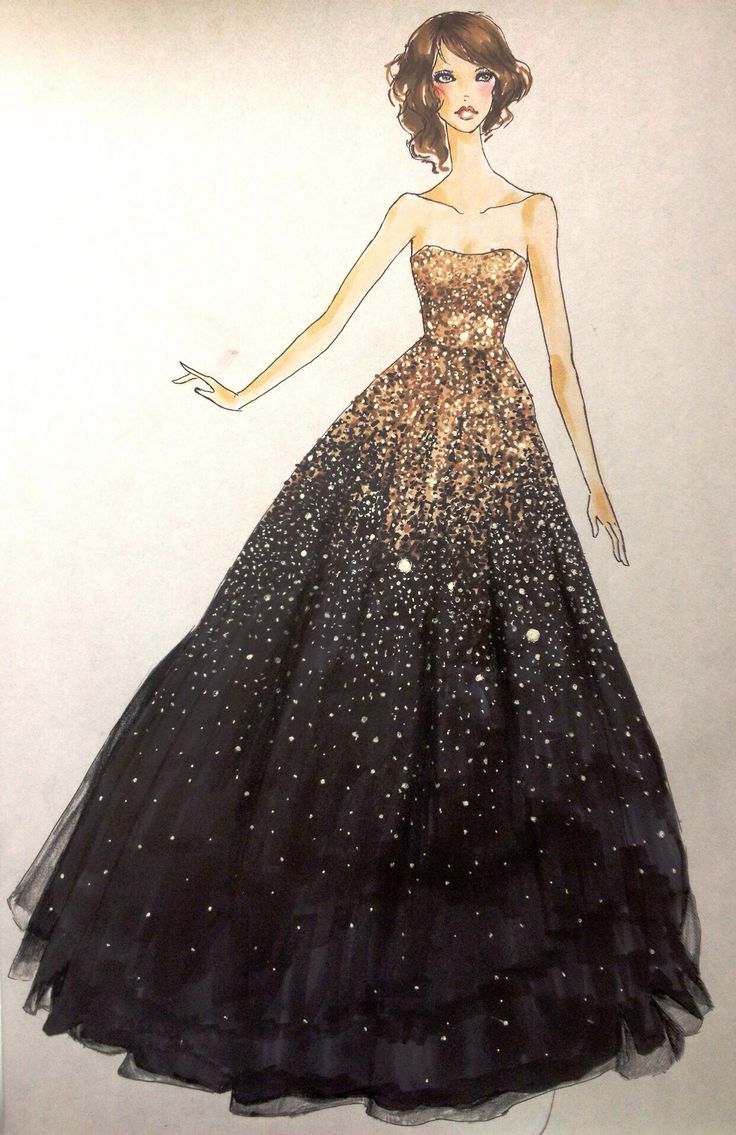 Operation Prom / Sioux Center, IA / Friday, Feb. 19 (Evening) and Saturday, Feb. 20 (Morning)
Registration is now open for Operation Prom at the First Reformed Church in Sioux Center.
11th & 12th grade girls who are interested in attending Prom, but feel the cost is overwhelming, can pick out a dress for FREE!
Friday, Feb 19 & Saturday, Feb 20.
To register to pick out a dress, shoes, accessories: Operation Prom
---
NCC Spring semester courses start on january 11th.
Both online and in-person college classes start on Monday, January 11. Students may pick up college books in the Guidance Office after January 5th.
---
the Ncc main scholarship deadline is March 1, 2021!
Don't miss out on scholarship money at NCC. Please view this link to NCC scholarships:
Also, there are some newly created scholarships not included in the current edition of the scholarship opportunities booklet. They are open for application, and also have a deadline of March 1, 2021.They can be found online List of scholarships
---
FAFSA 2020-21
The Free Application for Federal Student Aid is your gateway to grants, scholarships, work-study, federal loans, and almost all other financial aid for college.
The window to file a FAFSA for the 2021-22 academic year opens October 1. Some financial aid is first come, first served, so don't wait to file! Find more information and tips at IowaCollegeAid.gov or FAFSA
PLEASE NOTE: YOU WILL NEED A LAPTOP OR DESKTOP COMPUTER, NOT A MOBILE DEVICE, TO APPLY.
---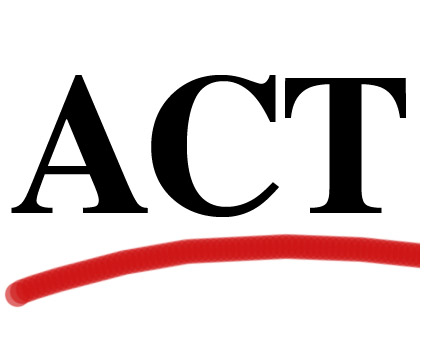 2020-21 Test dates:
| | |
| --- | --- |
| Date of Test | Registration due by: |
| February 6 | January 8 |
| April 17 | March 12 |
| June 12 | May 7 |
ACT Registration Fees in 2020-21
ACT $55
ACT + Writing $75
Check out Test Prep Tool Kit to prepare for the ACT!
---
Northwestern college - hispanic raider day / Saturday, Feb. 6, 2021 / 9 a.m. to 1:00 P.M. in the DeWitt learning commons
For Hispanic high school students and their parents.
Learn about academic majors and careers
Meet faculty, staff and Latino/Latina students
Tour campus
Discover how to apply to and pay for college
The day's events will be presented in both Spanish and English, with interpretation provided. Sign up by January 29, either online Register or by calling 800-747-4757
---
Western iowa tech (wit) in sioux city is offering free act prep classes.
All sessions are on Saturday mornings. You can choose one subject area session to attend or you can attend all the sessions.
Please visit ACT PREP @ WIT to find out more information, dates and times of these free test prep sessions.
---
College Visits
The Guidance Office is available to assist with setting up college visits. We highly recommend that students visit a college campus in the fall to get a feel for the college and the programs they offer. Students should meet with an admissions representative and the financial aid office, and visit with a professor or advisor in the academic department they wish to pursue. Students should also have a walking tour of campus and a tour of the dorms. If you would like help setting up a visit, Mrs. Bosma/Mrs. Flynn (while Mrs. Bosma is gone) or Mrs. St. Clair can assist you!
Please note: Due to the Covid-19 Pandemic, colleges are offering virtual tours of their campuses. If you would prefer to "visit" a college virtually, contact the college admissions office or see Mrs. Bosma or Mrs. St. Clair.
---
Scholarship deadlines
Seniors, be sure to check your college scholarship deadlines. Some schools have priority deadlines of December 15.
---
College news
---
Iowa state university
Because the pandemic continues to limit opportunities for students to take the ACT or SAT, Iowa State University will be test-optional for Fall 2021 freshman applicants. This temporary waiver of Iowa State's normal admission requirements has been granted by the Board of Regents, State of Iowa.
Understanding that many students do not have standardized test scores or may have scores that are several years old, Fall 2021 freshman applicants may now decide for themselves whether they wish to self-report their test scores and have them factored into their admission decision.
Iowa State University announces a scholarship program. They are automatic, merit-based awards available to new resident freshmen at Iowa State University. To qualify:
A student who earns a 3.80 GPA and 32 ACT will be awarded $3,000 (Loyal Scholar)
A student who earns a 3.60 GPA and 28 ACT will be awarded $2,000 (Forever Scholar)
Also, the priority deadline date for completing the FAFSA has been extended to December 20, 2020.
---
University of Northern Iowa - Admissions News
This fall you can visit UNI virtually or set up an on-campus visit. UNI Admissions
---
University of Iowa - Admissions
The University of Iowa is limiting on campus visits. Check their admissions page for details or set up a virtual visit. uiowa admissions
---
University of Nebraska - Lincoln News
UNL is test optional this year, due to the COVID-19 pandemic, they have eliminated the ACT or SAT from their admission and scholarship requirements. Students who earn at least a 3.0 cumulative GPA will be assured admission to Nebraska, provided you meet core course requirements.
For more information about the University of Nebraska - Lincoln: UNL
---
Buena Vista University News- Storm Lake, IA
BVU offers a helpful College Planning Guide and FAFSA Resources which can be downloaded on their webpage.
---
Western Iowa Tech - Sioux City
Students are welcome to make an appointment for a Zoom virtual visit, or a face-to-face appointment through this link: Appointments
Complete the FREE WIT application: Apply
---
Creighton University - omaha, ne
Due to the challenges of the Covid-19 Pandemic, Creighton University in Omaha is offering a minimum of $10,000 Academic Opportunity to reduce barriers that may prevent great students from enjoying a Creighton Education.
No special application is required - students must simply gain admission and enroll to qualify. Additional merit scholarships are available to newly enrolled students. You'll need to complete your FAFSA to qualify for state and federal grants.
For more information: Creighton Admissions
---
Southeast Tech (Sioux Falls)
Campus Visit Days: February 5 and March 19.
Personal Visit: can be scheduled by calling 605-367-6040 or email: admissions@southeasttech.edu.
Virtual Visits can be arranged through the Admissions Staff. email: admissions@southeasttech.edu
Southeast Tech scholarship applications will be available January 1 - March 31. southeasttech.edu
---
helpful information:
SP3 - Student Planning Pointers for Parents / Iowa Student Loan
Register now for Iowa Student Loan's free email service for parents of students in 8th through 12th grades. Receive two emails per month designed to:
Provide you with timely content, plus tips and tools relevant to your student's grade level.
Involve you in your high school student's four-year academic plan.
Help you and your students plan for education and training after high school.
Parents who participate are entered into quarterly drawings for college savings plan deposits.
---
Iowa Army National guard - Parole in place program
Non-citizen spouses, parents, and unmarried minor children of U.S. citizen members of the U.S.military (current or past) who are in the U.S. after an unlawful entry, may have an opportunity know as "parole in place" or PIP. PIP allows those who already qualify for a green card to apply for lawful permanent residence or a green card, without leaving the United States, despite their past illegal entry and stay.
Services include:
Free consultations with Immigration Attorneys
Expedited and/or Free Naturalization Process for Permanent Resident Soldiers. No Fees.
Mentorship for Minorities who join the Iowa Army National Guard. ASVAB/Education/MOS (jobs)
*This program excludes people who are already in removal/deportation proceedings or already have a final order of removal on their immigration record.
For more information, contact: Captain David Craig, Chaplain and Immigration Liaison
Office: 515-252-4469 Email: david.j.craig40.mil@mail.mil
Website: PIP Program
---
Resources to help you plan for college and life after high school
U.S. Department of Education College Scorecard
This resource gives you tips for career paths, a link to the FAFSA and more.
---
Iowa vocational-Technical tuition grant
Iowa residents enrolled in career or technical education programs at Iowa community colleges might be eligible for the Iowa Vocational-Technical Tuition Grant. The maximum award is $900 per year for up to two years of education. Part-time students might be eligible for adjusted amounts.
IowaCollegeAid.gov/Tuition Grant
---
Student Athletes Planning to Play in College
Student athletes interested in attending a Division I or II school must make application through the NCAA Eligibility Center at https://web3.ncaa.org/ecwr3/. Students must be certain that they are able to meet requirements of curriculum, GPA and ACT scores.
Student athletes interested in an NAIA school must now register at https://play.mynaia.org/.Students must meet two out of three of these requirements: earn an 18 composite ACT score, achieve a 2.0 cumulative gpa or graduate in the top half of their class.
---
Selective Service Registration
All males 18-25 (including U.S. citizens living abroad and non-citizen immigrant males residing in the U.S.) must register for the Selective Service. The Selective Service is a government agency whose job is to provide untrained manpower for the Armed Forces if there's a national emergency. You should register within 30 days of your 18th birthday. Not registering is breaking the law. If prosecuted, you could be sent to prison for up to 5 years and may be fined up to $250,000. In addition, if you fail to register, you cannot qualify for federal student grants or loans for college, job training benefits, and many state and federal laws.
Register with Selective Service at: Register
Selective Service System Registration ♦ Information Office P.O. Box 94638 ♦ Palantine, IL 60094-4638 ♦ Call 1-847-688-6888
---